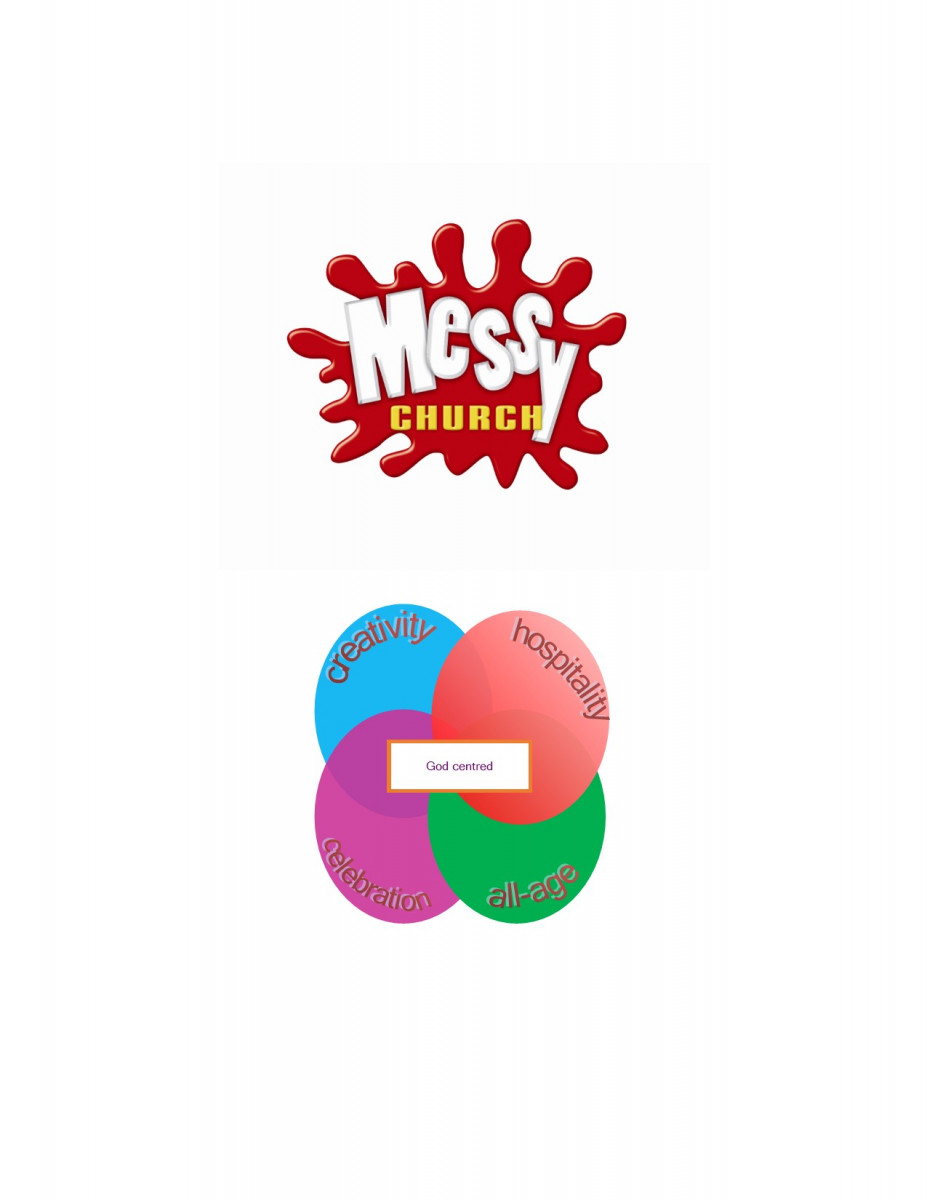 WHAT IS MESSY CHURCH?
Messy Church is a wonderful family oriented safe space to come together through activities, stories and sharing food.
There's a theme each month revolving round a particular Bible story or values that we all explore together and here at All Saints we've been running for around six years and it keeps on growing and evolving.
WHAT HAPPENS AT MESSY CHURCH?
We welcome everyone at the registration table where each person is given a name label . We ask parents/guardians to complete a simple form just to make us aware of any allergies/conditions we need to be mindful of plus contact details so we can keep you up to date with the next Messy Church date and the theme.
Activities and /or games are set out for everyone to enjoy. The activities are always based around a bible theme or story and we provide 'Messy Church Takeaway Bags' to put all your things in. There's no particular order or the need to complete everything - the children set the pace and us adults follow on! Actually what 's great to see is the 'inner child' coming out while mums/dads/grandparents often have a go (we do try make sure everyone plays nicely!) Just to reassure everyone there are as many dads/grandads/ uncles come along as well as the women. We have all sorts of activities regardless of age and ability. If there's something amiss just let us know.
WHAT DO I NEED TO BRING?
Just yourselves! An open mind and heart to enjoy yourselves and maybe even make new friends over time. We're a friendly gathering that loves to welcome everyone and help all to feel at ease. It's up to your family to choose the speed . Don't be afraid to just give us a go. We don't charge for anything but if you are able to give a donation that is much appreciated. Sometimes people offer to bring some food when they know the theme for the session and you'll never be turned away if you want to help pack up!!.. That's not compulsory ….. although we will give you a gold star for good behaviour!! Only joking!