St John's Hoylandswaine Church Building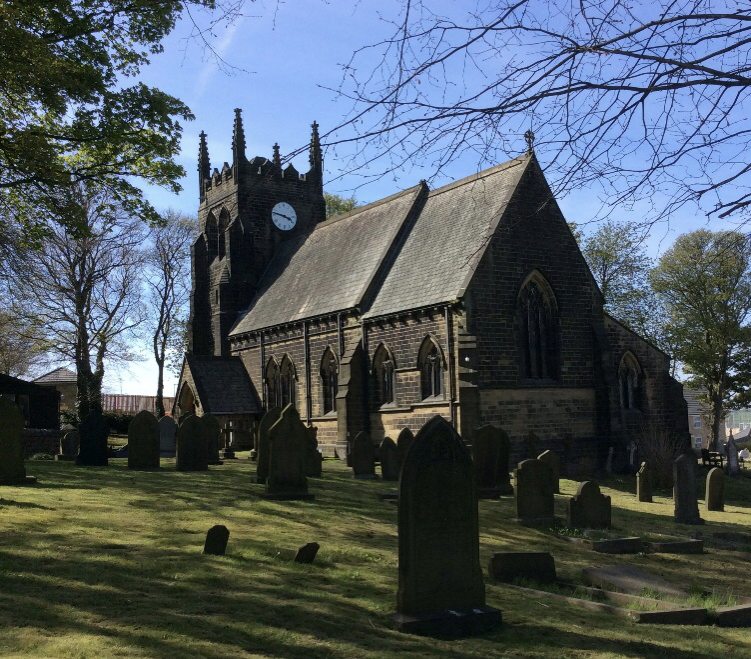 St John's, Hoylandswaine is a grade II listed building, completed in 1869 to a design by architect W H Crossland. The majority of funds were donated by the Spencer Stanhope family from Cannon Hall in Cawthorne in memory of Louisa Stanhope who died in 1867. The land was given by Francis T.V. Wentworth of nearby Wentworth Castle. The building is of a simple Victorian gothic revival style built with local tooled stone. Its aim was to suit the needs of the rural villagers in Victorian times. The bell tower houses a full peal of bells, still popular for visiting ringing teams.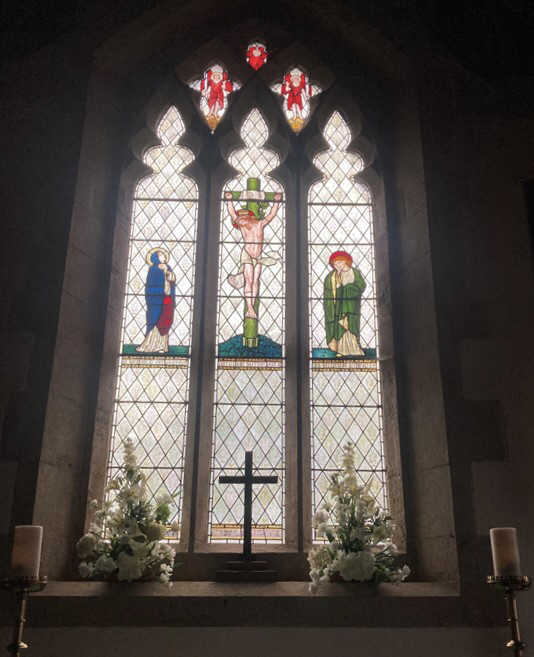 The Burne-Jones Window
The East window, supplied by William Morris & Co, depicts the crucifixion with Mary the mother of Jesus and St John. It is of a design by Edward Burne-Jones of the Pre-Raphaelite movement, a leading figure of his time in stained glass design. Its simplicity complements the unpretentious small rural church. The dedication at the bottom is to Louisa Stanhope 1832-1867.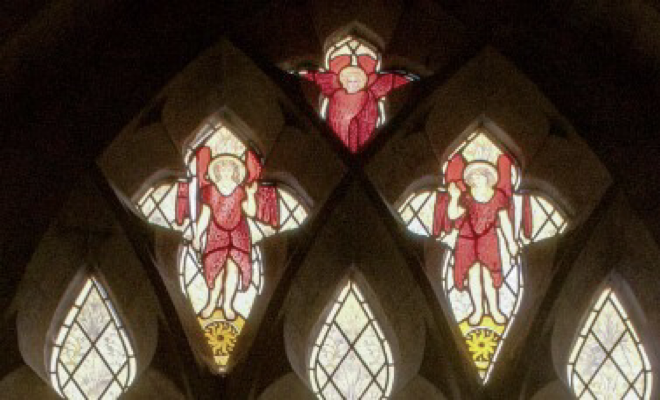 Taking a close look at the angels at the top of the window, they might politely be described as "quirky". Was it just a problem of making them fit the awkward shapes? Perhaps not. We believe the angel at the top is a seraph; a high-ranking angel closest to God often depicted as a face encased in 6 wings. The lower angels appear to be carrying long blades. Surprisingly enough, in The Bible there are relatively frequent references to angels carrying weapons; long blades thought to symbolise power and protection.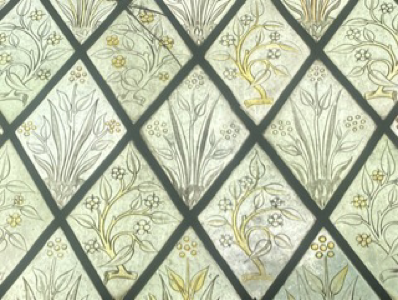 The diamonds in the background are painted with
pale patterns of foliage and flowers.